FCSSGW had the official grand opening at its new Fergus office, in the Centre Wellington Chamber of Commerce Information Centre Building at 400 Tower Street South, on September 16th, 2016.
Thank you to all those who attended, including CEO WWLHIN Bruce Lauckner, MPP Ted Arnott, Centre Wellington Mayor Kelly Linton,  and WWLHIN Chair Joan Fisk and numerous community partners. You made it such a special event!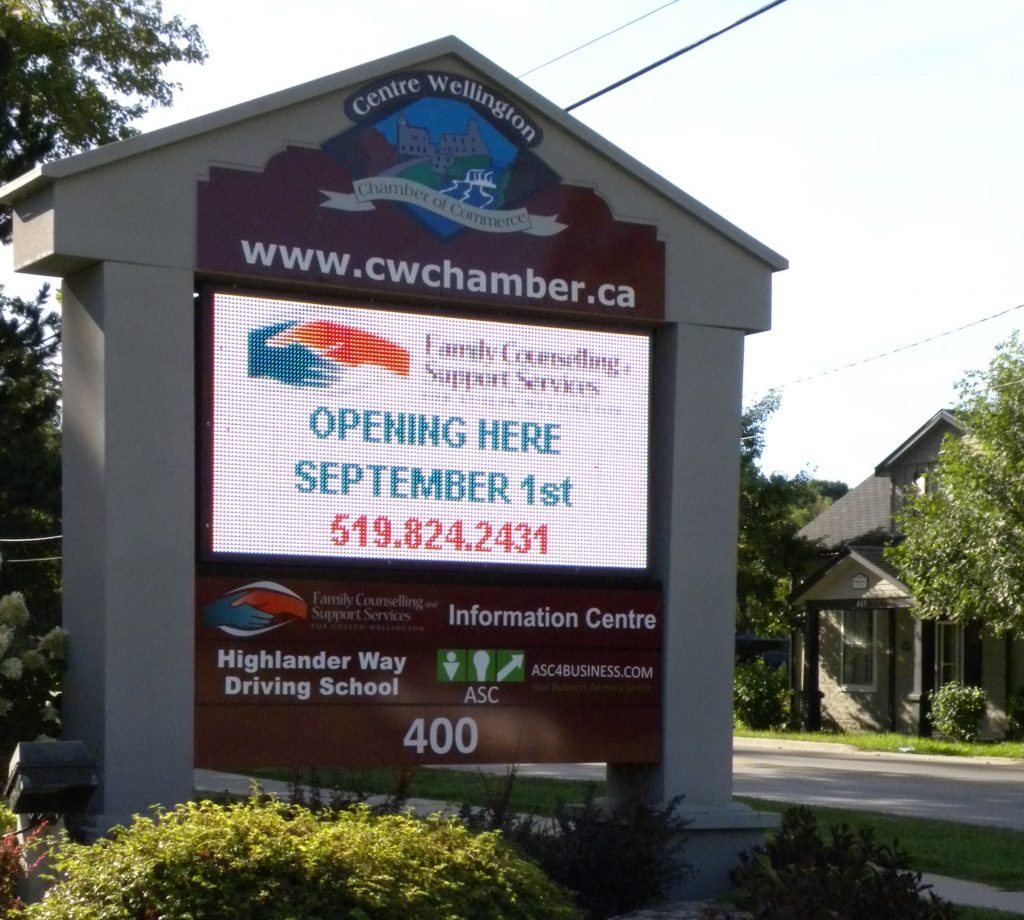 "With 70% of mental health problems having their onset during childhood or adolescence we are pleased to have FCSSGW opening up an office here in Fergus. There will be easy access to our student population and we understand FCSSGW hopes to offer a walk-in clinic with a sliding payment scale in the spring of 2017, in addition to other programming," stated Mayor Linton. (Stat is from CAMH)
FCSSGW extends our gratitude to all those who made this opening possible, including staff, board of directors and funders of programs offered in this location: Ministry of Community and Social Services (MCSS) and Waterloo Wellington Local Health Integration Networks (WWLHIN).
For information on how to access services please call 519-824-2431