Career Opportunities
Compass Community Services is a great place to put your passion for social work and community development to action. Our staff are knowledgeable, experienced, and dedicated to counselling and supporting individuals, families, and children who are in need.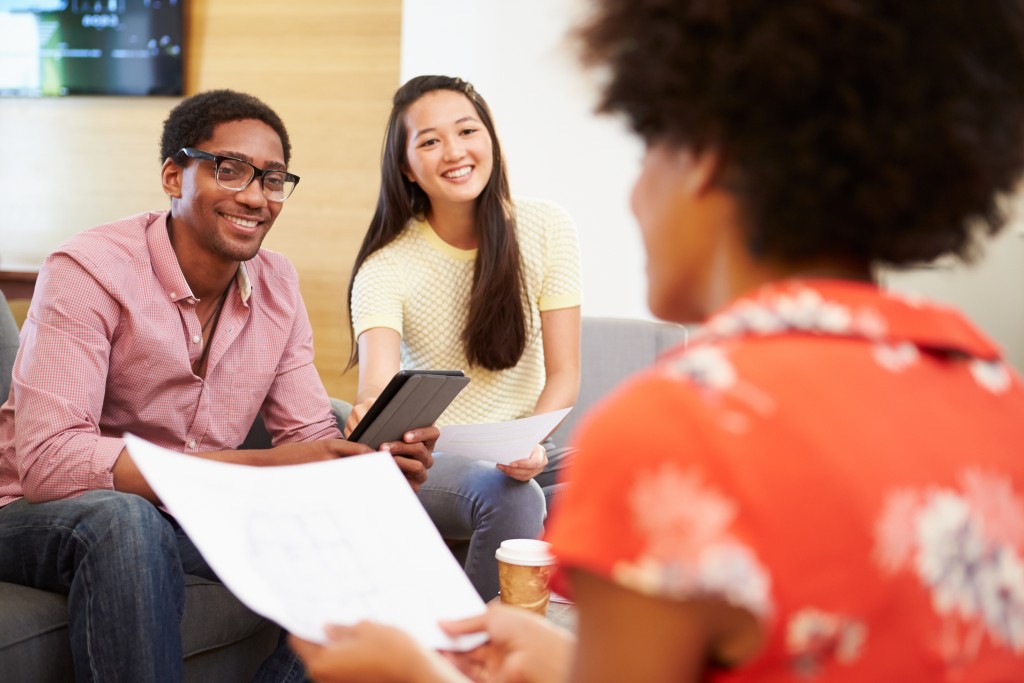 Position(s) Available
---
Intake – Connections Team
(Part-time, permanent)
Compass Community Services is a multi-service Family Service agency providing support services to individuals, families, and children. Compass is committed to strengthening individual, couple and family life; those dealing with physical, sexual and emotional abuse; trauma; supporting people with developmental challenges and those caring for them; and, more. Compass offers Quick Access Brief Therapy clinics for those wishing to stop in and speak with a counsellor without making an appointment.
Compass is seeking an individual to join our growing mental health and developmental services team of professionals based in Guelph and Fergus, Ontario. Mental health and developmental service programs are expanding here at Compass and we want you working with us as we journey into this exciting future. We are looking for someone interested in taking the next step in their career.
Reporting to the Manager, Connections Team, the successful candidate will ensure client care consistent with Compass Community Services' Mission, Vision, Values and Strategic Plan. This position will provide professional intake and administrative support services.
Key Accountabilities
Provide professional, efficient intake services that include a timely response to all incoming calls, inquiries and referrals
Respond to requests from clients and community partners for information regarding services at Compass within established protocols and timelines as set forth by the Leadership or Senior Management Team
Engage clients to determine appropriate services within the programs offered by Compass or redirect to other community partners when appropriate
Input client/referral data and required information as part of creation and maintenance of client files aligned with Compass Unit protocols and policies for records management
Provide coverage to the Connections Team – Reception position, regularly and as required
Qualifications
Grade 12 education, with a minimum of 1 year related experience in a similar position
Excellent interpersonal and communication (verbal and written) skills
Ability to provide services in French and/or second language (in addition to English) is an asset
Demonstrated ability to work sensitively with people from many cultural backgrounds, levels of ability and income levels
Time management and organizational strategies
Demonstrated proficiency in operation and use of information technology tools and applications that includes Microsoft Office, handheld devices, and other emerging technologies and information management tools
Interest in, and commitment to, ongoing development in customer service approaches and other related areas
Demonstrated experience with Caseworks client software a definite asset
Must be available for flexible scheduling between the hours of 9 am to 9 pm on Monday through Thursday, 9 am – 5 pm on Friday, 9 am – 2 pm on Saturday
Must be available to work in all of our locations (currently Guelph, Fergus, Mount Forest) and to work a minimum of two evenings per week
This position requires the candidate to produce a Vulnerable Sector Check satisfactory to the agency prior to the commencement of employment
Travel, requiring valid driver's license, automobile insurance, and own vehicle
This position is part-time permanent (21 hours/week). During training period and for the first 3-6 months we require the successful candidate to work up to 35 hours/week.
Remuneration includes full Group Extended Health and Dental Benefits and Group RRSP program.
Interested applicants are invited to submit a resume and cover letter by Friday, July 23, 2021 at 4:00pm by email to: HR@compasscs.org
Compass Community Services believes in a diversity-friendly work environment and encourages all people with the above qualifications, including those of all cultural backgrounds, ethnicities, sexual/gender identities, abilities, and beliefs, to apply.
We thank all applicants for their interest in this position and regret that we are able to contact only those being invited for an interview.
In accordance with the Ontario Human Rights Codes, Accessibility for Ontarians with Disabilities Act (AODA) and the agency's Accommodation Policy, accommodations will be provided at any point throughout the hiring process, provided the candidate makes their accommodation needs known to Compass Community Services.