Family Counselling and Support Services for Guelph-Wellington (FCSSGW) is relocating the satellite office location in Fergus from the Centre Wellington Chamber of Commerce (CWCC) to 900 Tower Street South behind Habitat for Humanity's Re-Store, Pet Valu, and Mark's Work Wearhouse as of January 2, 2020.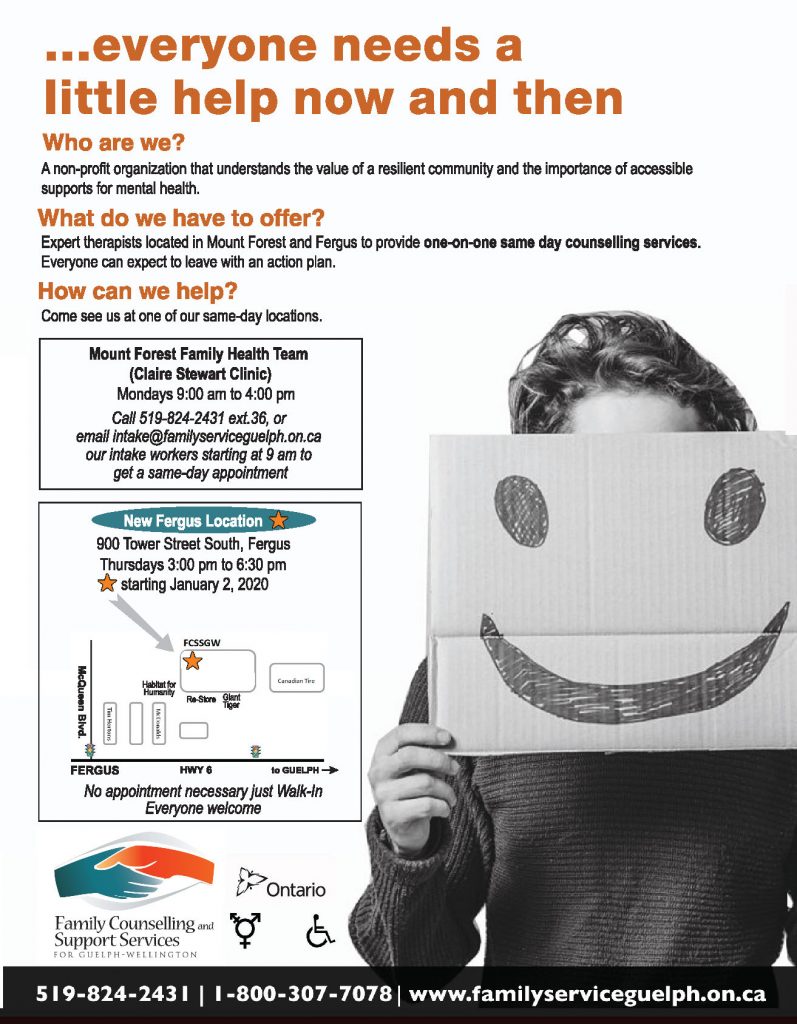 The new site will be closer to the Centre Wellington District High School and provide ample parking space for clients and staff. The location of the entry door is between Pet Valu and Mark's Work Wearhouse. Modifications to the office will take place over the next two months and will include signage on the Gates of Fergus plaza, which will be visible from HWY 6.
"We would like to thank the CWCC staff and board of directors for being our home for the last three years – we will miss you," said executive director Joanne Young Evans. "Our new location has more space and privacy, and we will share it with some incredible community partners."
The FCSSGW office will be open at the CWCC site until it closes for the holidays at noon on Tuesday, December 24. The new location will open for business on January 2, 2020.