Christmas in July Fundraiser for FCSSGW
Do you love Christmas, community and amazing events? Decadently Yours has partnered with some local business to help raise money for FCSSGW with its 5th Christmas in July event on Saturday, July 20, 2019 from 10:30 am to 2 pm.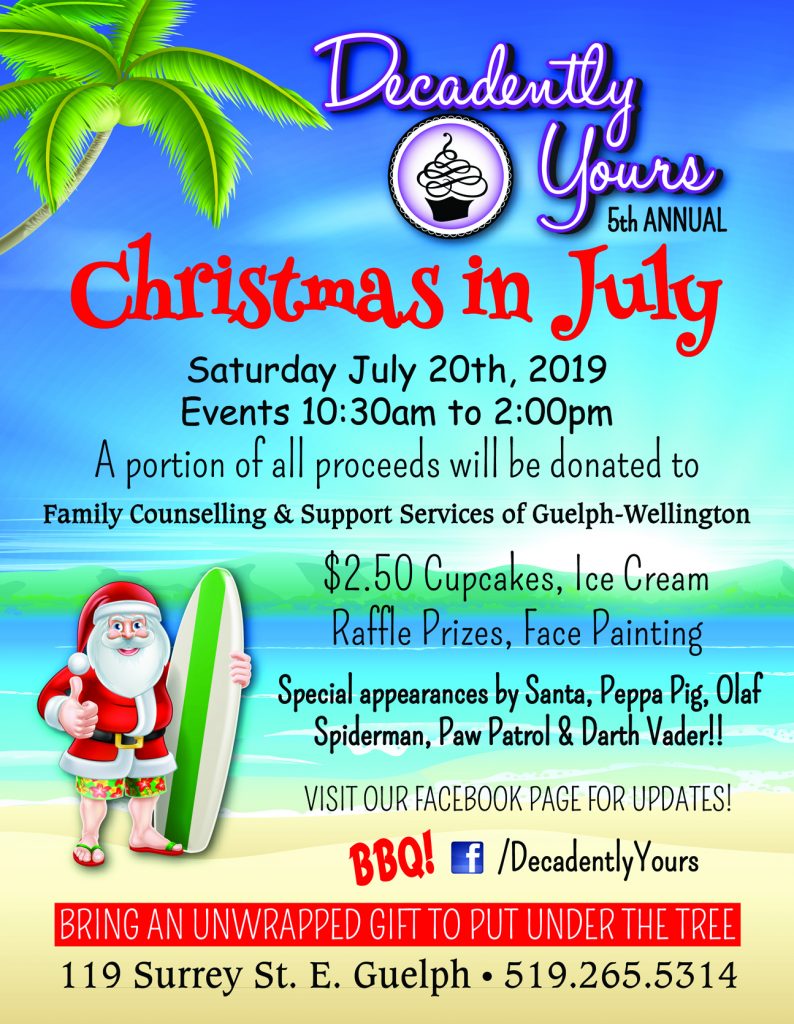 There will be live broadcasting on location with Lisa Richards from Magic 106.1, Santa Claus will be flying in, Makin' Faces Face Painting will be decorating faces and ThunderStorm Productions will be providing ice cream and slushies. Some other celebrities will also be making appearances for the kids.
Where the Funds Go
Come out to support your community. The proceeds donated to FCSSGW will go to providing counselling services for anyone who is struggling with depression, anxiety, stress, trauma or thoughts of suicide. Your contribution is an investment in the health and well-being of you, your family and friends.
If you are a business looking to become a sponsor or donate a raffle prize, contact Jenn at info@decadentlyyours.ca.
See you on July 20 at 119 Surrey Street East in Guelph, and thank you to Decadently Yours for sharing their Christmas spirit with us! Everybody needs a little help now and then.